Dear Family and Family and Friends,
Last Sunday we went out to Heathrow to meet our son Jeff and granddaughter Kayleigh!
We had a wonderful week together and were even able to spend a couple of days being tourists with them.
This morning we took bus 14 to South Kensington Station where Jeff and Kayleigh took the tube to Heathrow and we walked on to the Hyde Park Chapel for our Regional Conference. It was wonderful to be able to spend some time with our family!
Henry VIII again…
We can't seem to get away from Henry VIII. Two of the places we visited on P-day with Jeff and Kayleigh were Leeds Castle and Canterbury Cathedral. Both have connections to Henry VIII. Leeds Castle was built in 857 AD for the Saxon royal family. After the Norman conquest a stone castle was built on the site and it became home of Edward I. The castle was home to six medieval queens:
Eleanor of Castile, wife of Edward I
Isabella of France, wife of Edward II
Philippa, wife of Edward III
Joan of Navarre, wife of Henry IV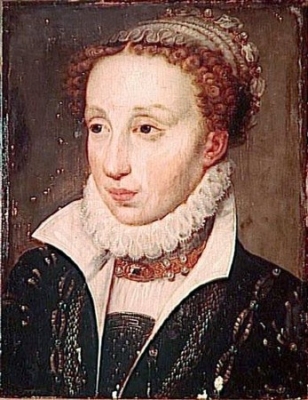 Catherine de Valois, wife of Henry V
Catherine of Aragon, the first wife of Henry VIII
Leeds castle is called "The loveliest castle in the world".
There were two interesting portraits of Henry in the castle.
Sheila, one of our staff at the Family History Centre told me how to remember what happened to Henry's wives: divorced, beheaded, died, divorced, beheaded, lived. Henry VIII, founded the Church of England and made himself its head when the Pope of the Roman Catholic Church wouldn't let him divorce Catherine of Argon to marry Anne Boleyn.
At Canterbury Cathedral we again came across mention of Henry.
Archbishop Thomas Becket was murdered in the Cathedral in 1170 by knights of King Henry II. After his death, Thomas was canonized by the Catholic Church and a shrine was built in the Cathedral. The Canterbury Tales by Geoffrey Chaucer portrays the hundreds of thousands who travelled to the Cathedral to pray, repent or be healed at Thomas Becket's shrine. The Catholic shrine was destroyed in 1538 on the orders of King Henry VIII. Now a candle marks the place where it once stood and the stone in front of it bears the imprint of of pilgrims' knees.
On to Family History…
We gave our second power point presentation on Tuesday. GENUKI is a virtual library of genealogical information for the UK and Ireland. We used an ancestor of Ken's, George Burch, to see what information we could find about his birth place, Sherborne, Dorset. It was actually a lot of fun putting it together and presenting it.
I was doing the scan of a Jamaican birth record for a lady who frequently comes into the centre to do research. I noticed that the record had 'cancelled' written across it. I asked why it said cancelled. She said let me tell you the story of this birth. She had recently attended a wedding and met an elderly family friend, named Percy, who had come from Jamaica for the wedding. He told her that he didn't know very much about his family but did know that he had had a brother named George and that he had died. He said he really needed to start searching records in Jamaica for information about this family. The lady told him that she could find information on his family at the London Family History Centre. He didn't really believe that she could do that. She came to the Centre to see what she could find. As she was looking through birth records she found an entry for twin boys. It said cancelled because there needed to be two separate entries for the children. Later she found the birth entries separately. On the same film she found the death record for George. He had died when he was 9 days old. The lady said she was so excited to email these images to her elderly friend who had returned to Jamaica. She wondered what he would say. I asked her to let me know what happened. She came back in the very next day and let me know that she had a phone call from Percy right after he had received her email. He was so touched to have the information about the twin brother that he never knew.
I love this quote from President Gordon B. Hinckley:
"There are millions across the world who are working on family history records. Why? Why are they doing it? I believe it is because they have been touched by the spirit of this work, a thing which we call the spirit of Elijah. It is a turning of the hearts of the children to their fathers. Most of them do not understand any real purpose in this, other than perhaps a strong and motivating curiosity."
Every day we see people with this 'strong and motivating curiosity', searching our records.
Our best to all of you!
Love, Elder and Sister Fugal (aka Cheryl and Ken, Mom and Dad, Grandma and Grandpa)
PS Jeff and Kayleigh, thanks for the wonderful visit!