Dear Family and Friends,
One of the very enjoyable things about working as a family history missionary is the associations we form and conversations we have with our patrons.
One gentleman was talking with me about the bombings of London during World War II. He was a child during that time and remembers the destruction caused by the bombs. He went on to say that his mother told him stories about the zeppelin bombings during World War I. I had never realized that the airships were used for that purpose. After our conversation he went and found a book, Zeppelins of World War I, held at The National Archives, to show me. Apparently the Germans tried to demoralize the British by dropping bombs on the cities.
We certainly learn a lot from the wonderful people we work with at The National Archives.
Sunday we traveled without any interruptions or adventures out to the North London Ward. I was impressed by a talk given by one of the young missionaries. Elder Helske has been in our ward for 6 months which is unusually long for a young missionary to be in one place. I will never forget the first time he came up to the pulpit to introduce himself as a new missionary direct from the Preston MTC. It was very apparent from his words that he was thinking what on earth am I doing in a strange country as a missionary?? (He's from Finland.) I remember thinking at the time- Oh my! In his talk Sunday he mentioned that first talk and how he was in a 'woe is me" frame of mind and it was all about himself. He related the story of Nephi and how he described himself as "being exceedingly young, nevertheless being large in statue and also having great desires to know the mysteries of God" to becoming "a man large in stature and also having received much strength from the Lord". Elder Helske likened that to the changes that are happening to him as he serves on his mission. It is so apparent this change is occurring in this fine young Elder as it is in all the young people who serve on missions.
Messages From Home:
Because the tube to the East Fichley was not running the Sunday before last, we decided to attend the Hyde Park Ward. They are meeting in the Baden Powell Building while the Hyde Park Chapel is being refurbished. We enjoyed the meeting- there were 2 very good talks and a sweet family with 3 little girls sang A Child's Prayer. Of course that made me cry.
We got back to our flat at 11:30 instead of our usual 2:
30. I spent time during the afternoon going through our messages from home. These messages were written on small strips of paper, put in a wicker box and sent with us to London. There are messages to Ken and to me and we each read one every day. All of our family- even the small ones wrote messages. I've saved all the ones that we have read and compiled many of them on a document. It was a good experience to reread them and think about our family.
Some make us laugh:
Your good tomahawk scalped Drew pretty good.
Dad, the highest scoring word in scrabble is quartz at 164 points if you play against Mom.
I'm sorry I went to the U of U, Dad.
Mom, I only borrowed one shirt from your clothes closet.
Some bring back good memories:
I hiked to the "Y". I remember doing it with you guys. It was fun.
Dad, thanks for being nice when I was your grumpy seminary student.
Dad, I enjoyed our talks when you'd drive me across town when I was your home teaching companion.
Mom, I remember a snowstorm we had in Indiana. We were outside sledding down our street and you were inside making fudge. I thought, "It doesn't get any better than this."
Some are uplifting:
Shoot for the moon, even if you miss you will land among the stars.
Elder Haight said, "Missionary couples are a great resource."
Missionary work is not easy but according to Elder Ballard, it is definitely worth it.
"It is said that the sun never sets on the British Empire. That Empire is now diminished but it is true the sun never sets on this work of the Lord as it is touching the lives of people across the earth," President Hinckley
Success is best manifest in doing, not dreaming.
The ones from the grandchildren are wonderful:
Never give up!
Can I see your missionary tag?
We have been memorizing semetary scriptures and it's cool.
Have you developed a British accent yet?
Do you miss me?
You are so luky!
Thank you for serving a mission in London.
Have you ridden the Knight Bus yet?
I love you like old people love chicken.
You rock- good example.
Grandma, you are brave.
Chinese symbol for Grandpa 爷爷
Grandpa, it's happening so fast! I am proud of you.
I'm thinking about you grandma.
I say my prayers day and night because it helps me to choose the right.
I wuv you, Grandpa.
Fun Things
P days are for cleaning, Ken has his chores and I have mine, shopping and fun things. The past few weeks we visited the London Aquarium, (along with about a million kids- I forgot it was half term), the National Army Museum, the Royal Mews and the Tate Britain.
The aquarium was a kids paradise and we certainly liked it as well. We walked on a glass floor over tanks of sharks and through tunnels surrounded by fish.
The Nation Army Museum had an exhibition on World War I horses and that's what attracted us there.
We liked the exhibition but found other parts of the museum equally interesting. One part, The Road to Waterloo, had a scale model of the battlefield…
and the skeleton of Napoleon's horse, Marengo.
We loved the Royal Mews.It is a combination stable, carriage house and garage for the Royal family attached to Kensington Palace.
The Gold State Coach
The Rolls Royce Phantom VI that carried Kate Middleton to her marriage to Prince William
We saw the stable with the horses names over their stalls.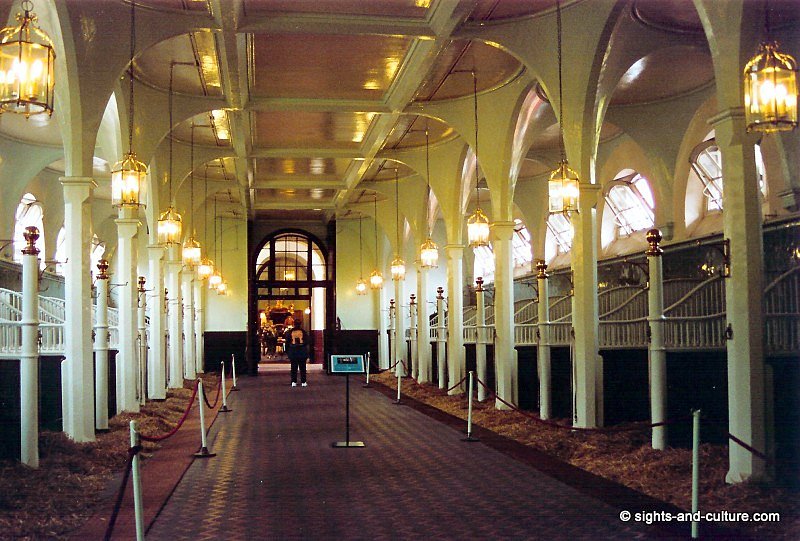 We were fortunate to be able to see what one of the guides called a "demonstration for some of Her Majesty's guests".
Coachmen, grooms, chauffeurs and their families live in flats above the carriage houses and stables. These are seen in the photo above. Some of these families have lived in the mews for several generations.
The Tate Britain contains British art from the 1500's to the present. We have really enjoyed all of the art gallery's we have visited in London and keep going back. I loved these:
The Lady of Shalott
John William Waterhouse
Ophelia John Everett Millais
We love London and our mission!
Our best to all of you,
Love, Elder and Sister Fugal (aka Cheryl and Ken, Mom and Dad, Grandma and Grandpa)