Dear Family and Friends,
Ken remarked that when he was a young missionary in Scotland back in the 1960's, the older ladies frequently closed the door in the faces of the young Elders. Now, he said, older ladies are coming to us to have help with their family history. And it isn't just older ladies, it's men and women of all ages.
The other day I had the sweetest experience helping a man who came to our Family History Centre at The National Archives.The man had not seen his mother since he was a boy. Apparently his mother and father divorced when he was very young and he had lived with his father. When
he was in his teens, in the early 1970's, his uncle told him that his mother had died. That was all he knew. He came to Kew to see if he could find exactly when and where she had died. He thought she might have remarried. We tried many things-searching for her death and for a possible second marriage. We couldn't find anything. Then we tried searching for a second marriage under her maiden name and found it! From that we learned the name of her second husband and were eventually able to find a record of her death. The man was so overcome with emotion that he was shaking. He was so grateful that he grabbed my hand and shook it. He said he had been searching for years. Now he will order the death certificate that will tell where she had been living and how she died. He hopes to be able to find her grave. I told him that he needed to come back and tell us what he found.
Ken helped a 93 year old lady to find the film of a nonconformist record from Spa Fields Chapel (Clerkenwell : Lady Huntingdon). We found out a little more about this nonconformist group. Selina, the Countess of Huntingdon was a part of the Methodist movement in the 1700's. She founded a denomination called Countess of Huntingdon's Connection.
Her portrait is found in the National Portrait Gallery in London.
She was responsible for founding 64 churches and one of those in London was next to her home at at Spa Fields, Clerkenwell.
In English history, after an act by Parliament in 1662, those who didn't conform to the Church of England (Anglican Church
) established by Henry VIII, were called non-conformists. Puritans, Presbyterians, Congregationalists, Baptists and anyone not Anglican was considered a non-conformists. In our family history work we distinguish between parish records kept by the Anglican church and those of the non-conformists. These were times of great religious intolerance for these people, that often precipitated their migrations to America. The Pilgrims celebrated their new gained religious freedom while the British were probably celebrating the fact that the Pilgrims left as they did not want to conform to the established religion.
A security guard was walking through our area and one of our patrons mistook him for one of us as he was wearing a blazer the color of our blue shirts. The patron asked the guard for some help focusing one of the microfilm readers. The security guard, an Indian gentleman, good naturedly tried to help. I said to him later that we need to hire him. He smiled and said to me, "God bless you".
A lady at TNA came up to me and complimented me on our blue shirts. She said that Americans always look so well groomed. I said that I really liked how the English school children look in their uniforms. She agreed and then told me about how her son and daughter had attended a public school (in the UK a public school is a private school) and their uniforms had bright pink blazers. She said when the boys played football (soccer) the other teams made fun of their pink jerseys and that toughened them up.
I do love the uniforms. Every morning at Earl's Court Station there are boys getting on the trains to going to school on the Wimbledon train in their black blazers, grey slacks
, sweaters and tartan ties. One morning some of the younger boys were hopping on and off the train and running to other cars. I think they were trying to see how many times they could change cars before the warning sounded that the doors were closing. Sometimes mothers bring their children to the train but more often than not, they are alone- even the younger ones. The children here learn very early how to use public transportation. I love how the children talk. They call their mothers "Mummy" which I think sounds so endearing.
One of the things I love about coming to TNA are the birds who live in the ponds surrounding the building itself. There are swans, Canadian geese, pigeons, gulls and even a heron. We've been watching the family of swans for the past 3 months. The parents, of course are white and their 4 offspring (cygnets) started out a buff color. Over the past months the young swans have gradually turned more and more white and last week the parents left them on their own.
Even thought we are only about a 15 minute bus ride from the Hyde Park Ward, we are assigned to attend meetings at the North London Ward. This trip takes us an hour and a half each way. Most of the senior missionary couple are assigned to wards other than Hyde Park. There we can assist in any way on Sundays. There are many BYU study abroad groups who are also assigned to outlying wards for the time they are here. We just said goodbye to a group of 4 girls we have gotten to know over the past few months. They have all been helping out in Primary and have each been able to speak in church. They are outstanding young women.
Not only do the BYU students have the amazing experience of studying in England but also are able to get to know the members of the church here. We have really enjoyed associating with them.
Thanksgiving is not celebrated in the UK, so for us it was a normal work day. In the US, we celebrate Thanksgiving to comm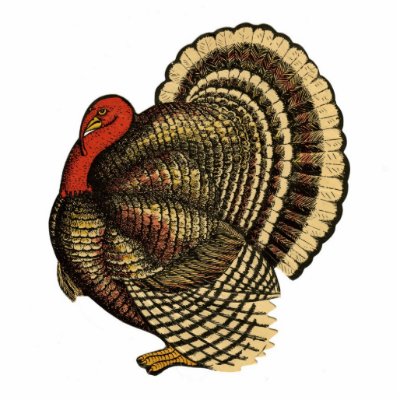 emorate the first harvest of the Pilgrims who came from England and also to give to thanks for the blessings we receive. We spent our Thanksgiving in England working at TNA and instead of turkey for dinner we had pizza. We still gave thanks for our blessings. We are grateful to be able to serve on this family history mission- for the people we work with and those we are able to help. We are thankful for our beautiful family and the support and encouragement they give us.
Megan, Kelly's baby Riley, Kelly, Molly and Molly's baby Landon Troy Robins who was blessed today.
Our love to all!
Love, Elder and Sister Fugal (aka Cheryl and Ken, Mom and Dad, Grandma and Grandpa)